:

Categories

:

Custom Soldering Iron Tip Development
Custom Soldering Iron Tip Development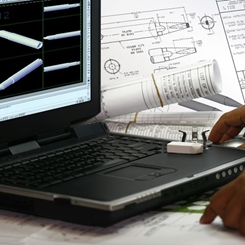 Articles
Custom Tip Engineering
Plato has a full-service engineering lab to custom design unique tip geometries to fit exact application requirements. Slight changes to current designs can increase production throughput, improve repeatability, minimize thermal stress, and reduce misaligned solder joints.

Plato utilizes computer-controlled machining equipment, so tooling cost is minimized. Minimum production runs can be as low as 100, at a significant cost saving compared to OEM tips.

Far from producing "knock-off" tips, Plato is the global go-to manufacturer of soldering tips throughout the industry. Plato is widely known for fast heat throughput and long tip life.

Plato engineers can take you through the design process in as short as 6-weeks:
Assess customer requirements / specifications
Initial design & PDF drawing approval
Prototype approval
Full production run
Request a Quote - Plato Custom Tip Development
There are currently no products for this Brand based on your selected Region. Please contact us for assistance.