:

Categories

:

Applications

:

Immersion / Bucket Cleaning
Immersion / Bucket Cleaning
View Related Articles
Techspray offers cutting-edge technologies to improve your processes. Several formulas are available for applications ranging from electronics cleaning to heavy-duty industrial cleaning…
PWR-4 – Cost effective, nonflammable, and low toxicity, so ideal replacement for n-propyl bromide (nPB) and other toxicindustrial solvents.
G3 - Top-selling nonflammable solvent that's effective on the broadest array of soils.
Precision-V – Nonflammable replacement for AK225, and ideal for aviation, aerospace, medical and military applications.
E-LINE - Effective cleaner and safe on sensitive plastics.
Techspray Renew - Water-based flux removers with zero GWP and low VOC.
For immersion cleaning, safety is our top priority:
Flammability - Choosing a nonflammable cleaner is generally the safest choice. Otherwise, ventilation has to be explosion-proof and adequate to remove all the flammable fumes so they don't accumulate and create a significant hazard. It is also common to clean in a heated bath for extra solvency, which makes the use of a nonflammable cleaner all the more critical. Techspray offers three brand names of nonflammable solvents: G3, PWR-4, and Precision-V.
Toxicity - Techspray offers innovative solvents that are much safer than the four most common industrial solvents: TCE, nPB, Perc and Methylene Chloride and quickly clean the most difficult greases and fluxes. No Techspray cleaners contain these highly toxic solvents, and PWR-4 is specifically engineered as a replacement.
High quality brushes, swabs, and wipes are also available in different materials, shapes, and sizes for additional agitation.
Filter by attributes
Soil Type / Application
Solvent Compatibility
Flammability
Plastic Sensitivity
(Choose One)
Environmental - Safety
---
FAQ's
Articles
Replacing n-Propyl Bromide: What You DON'T Know CAN Hurt You
Pierce Pillon, Senior Field Engineer, and Kevin Pawlowski, Application Specialist, explain the issues with n-propyl bromide (nPB) as a cleaning solvent and the most effective and efficient way to move to a safer solvent. This is edited from a webinar broadcast on November 5, 2020. Download Technic...
Read This Post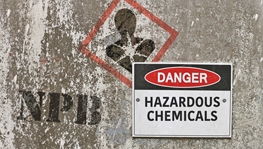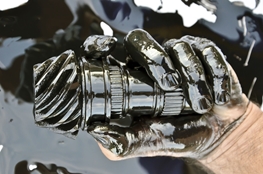 The Expert's Guide to Degreasers & Maintenance Cleaners
What is a degreaser? A degreaser is a cleaner designed to remove grease, oils, cutting fluids, corrosion inhibitors, handling soils, finger prints, and other contamination common in assembly, stamping, other types of metal fabrication, refineries, motor repair, airplane hangars, and many other appl...
Read This Post