:

Categories

:

Products

:

Plato Shear Cutter & Soldering Tools
Plato Shear Cutter & Soldering Tools
View Related Articles
A Plato Shear Cutter will give you the precision of a high-end soldering tool, but for the price of a disposable shear cutter. Assemblers love the ergonomic effortless design shearing action, comfort, and safety of a Plato lead cutter.

Plato shear cutters use the shear cutting method, which requires 50% less operator effort and extends cutting life. The thin profile design is perfect for hard to reach areas in electronic assembly. Lead cutters handles are cushioned for comfort all day and automatically spring back to their original position after each use.

Shear cutters 175 and 175LX come with a lead catcher, which holds onto a trimmer lead until the shear is opened. this prevents leads from flying off, which can lead to eye injury or contaminate the assembly.

5 Ways to Spot A Counterfeit Plato 170 Shear Cutter Before You Buy Them
Got a question? If so, contact us. We're here to help you.

Contact Us
Articles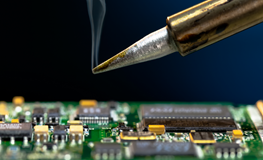 Ultimate Guide to Electronic Soldering
What is soldering? Soldering is the joining of two metal surfaces mechanically and electrically, with the use of metal called solder (pronounced "sodder"). Solder secures the connection so it doesn't break loose from vibration, other mechanical forces and provides electrical continuity, so the electronic signal travels through the connecti...
Read This Post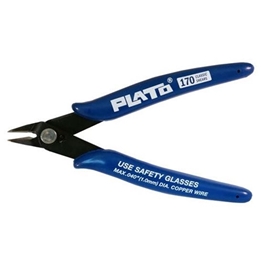 5 Ways to Spot A Counterfeit Plato 170 Shear Cutter Before You Buy Them
We have tens of thousands of happy customers using Plato 170 Shear Cutters all over the world. So many, in fact, that counterfeiters sometimes try to get in on the act. As much as we try to police the marketplace, it is important that customers buy Plato 170 Shear Cutters only from authorized sources to ensure they get quality, reliable tools. At tim...
Read This Post