Companies across industries are turning to Techspray as a replacement for expensive and difficult to find 3M Novec solvents. Our PWR-4 High-Performance Vapor Degreaser Solvents are a safer and more cost-effective alternative. They remove oil and contaminants from contacts, printed circuit boards, barcode instruments, switch boxes, gear-boxes, and electronic motor controllers.

Click here to learn more about the 3M Novec solvent shortage.
High-Performance Vapor Degreaser Solvents
Available for immediate shipment
Lower cost
Stronger cleaning performance
Effective on a wide variety of soils
Low toxicity – ideal replacement for nPB
71DA, 71IPA, 71DE & 72DE Solvents Replacements:
PWR-4 Industrial Maintenance Cleaner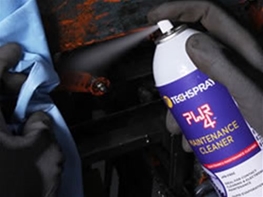 Powerful, nonflammable & cost effective cleaner that is a safer nPB replacement
PWR-4 Flux Remover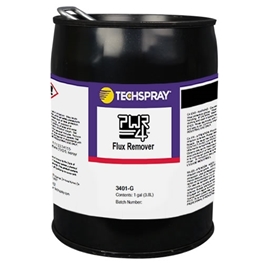 Powerful, non-flammable, cost effective flux removal -- safer nPB replacement
Why Techspray:
Techspray is an industry leader in precision cleaning solvents. We anticipate ever-changing requirements and prioritize product effectiveness and safety. As environmental regulations have changed, Techspray has led the way with innovative replacements for CFC and HCFC-based cleaners, including PWR-4™ high-performance solvent cleaners. Our products help companies transition to new chemistries without disruption to their processes.
Related Articles:
Vapor Degreaser Video Demo & Overview
Vapor Degreasing: The Quick Guide
Guide to Degreasing Landing Gear Assemblies
Case Study: NESHAP-Compliant Degreaser & Contact Cleaner for Aviation MRO
Video:
Video of Vapor Degreasing Solvents